The controller that's built to inspire
Overcome creative hurdles. Smash artistic barriers. Discover new musical horizons. A powerful tool that seamlessly controls your hardware and software instruments simultaneously. An exploratory device that encourages spontaneous creativity with its musical features. Surrender to the musical journey – where will KeyStep 37 take you?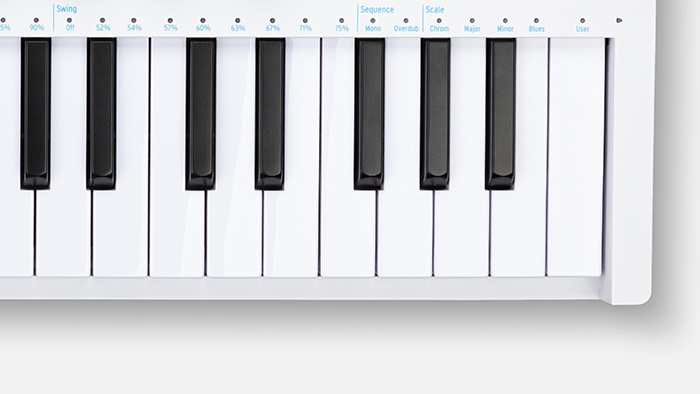 37-note Slimkey keyboard
With velocity, aftertouch and real-time RGB LED indicators for a comfortable, responsive performance.