MicroFreak firmware update V2.1
Already own MicroFreak?
Update your firmware to V2.1 to unlock the new vocoder mode, presets and TRRS connectivity.
16-band vocoder with detachable microphone
Accurate replication of the human voice via 16 frequency bands, and an easy-to-use gooseneck microphone for comfortable, instant vocoding.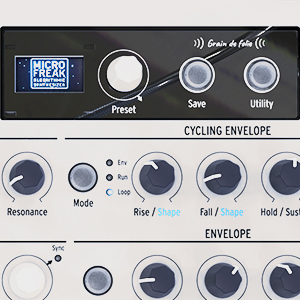 New Vocoder engine with 16 colorful presets
Combine the vocoder mode with MicroFreak's wild features and manipulate your sound like never before. Sequence vocal melodies, modulate voice parameters with the LFO, and much more.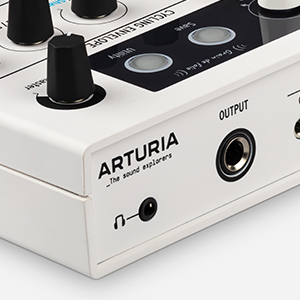 Connect external sound sources
Process external instruments and sounds through the Vocoder mode for unique formant textures – simply connect to the headphone input via 3.5mm TRRS.